Year 4 - Greta Thunberg
Malala Class- Autumn Term
Over the year Malala class will be learning all about children across the world. At first we will be looking at how different children from around the world differ in terms of the way they play, eat, their routines and homes. Then we will move onto 'Children of the Future' where we will look at how children are able to have their say and involving lots of debating and speeches. Finally we end with 'Children of the Moors' where we will have a look at how we could survive in the wild.
Autumn Term - Children of the World
Year 4 started their new topic 'Children of the World' by discovering the 7 wonders of the world. We located them on a map and then created pop up books about them. The children can now name every one of the 7 wonders of the world off by heart! We have also been looking into the life of Anne Frank and exploring different times in her life. We created a timeline about her and then also created a timeline of our own life so far. We thought of when we were born, when we started school, if we had any siblings born or if we had been on any exciting trips.
Next we looked at the digestive system and how it works. We started by creating models of our own teeth and discussing the jobs each of them had.
Year 4 then took part in an experiment to show how the digestive system works by using everyday items. We used a plastic bag to show the stomach, tights to show the small intestine and water as saliva. The children loved it however some were squeamish.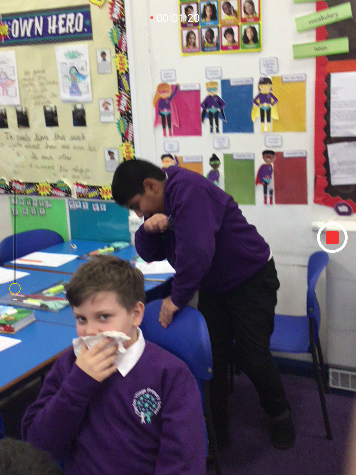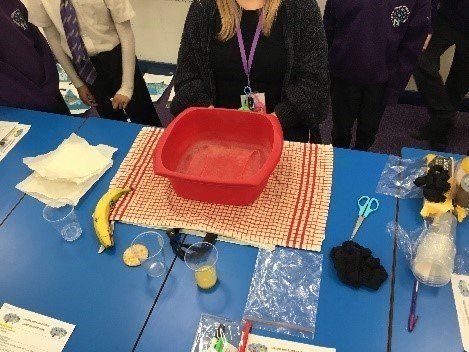 During open morning we created 3D models to show different settings around the world. We chose the jungle, mountain range, beach and town centre. Year 4 then used different art resources such as collage, pencils, pens and paints to create their different settings. Once they had done this we then thought of lots of descriptive vocabulary and wrote sentences on them. They looked amazing!
French
We have been learning about shops and have created our own high street and written sentences in French.
Computing
We gave advice to others to help us stay safe on the internet.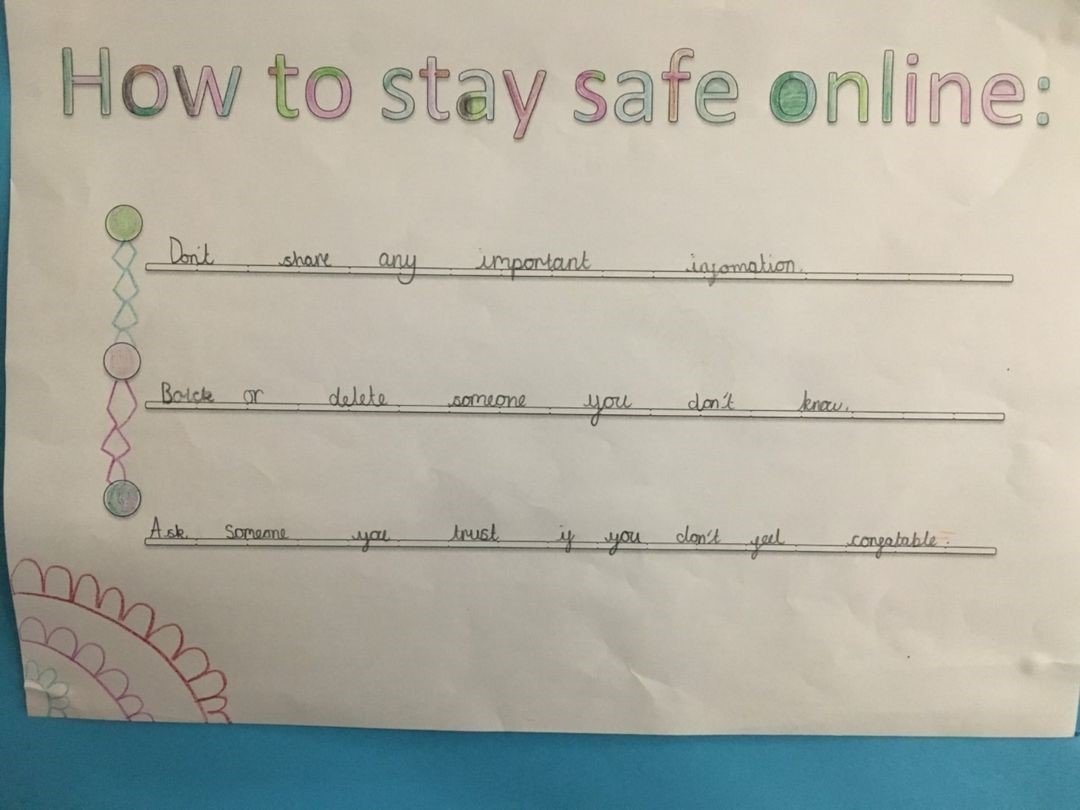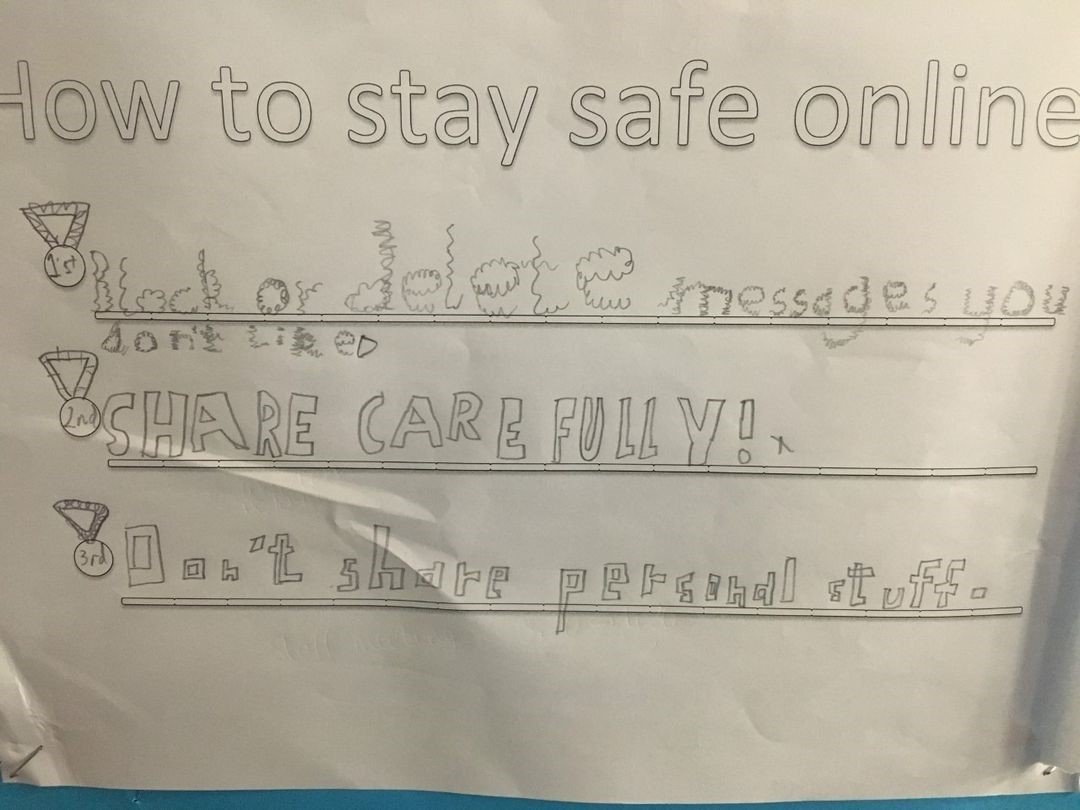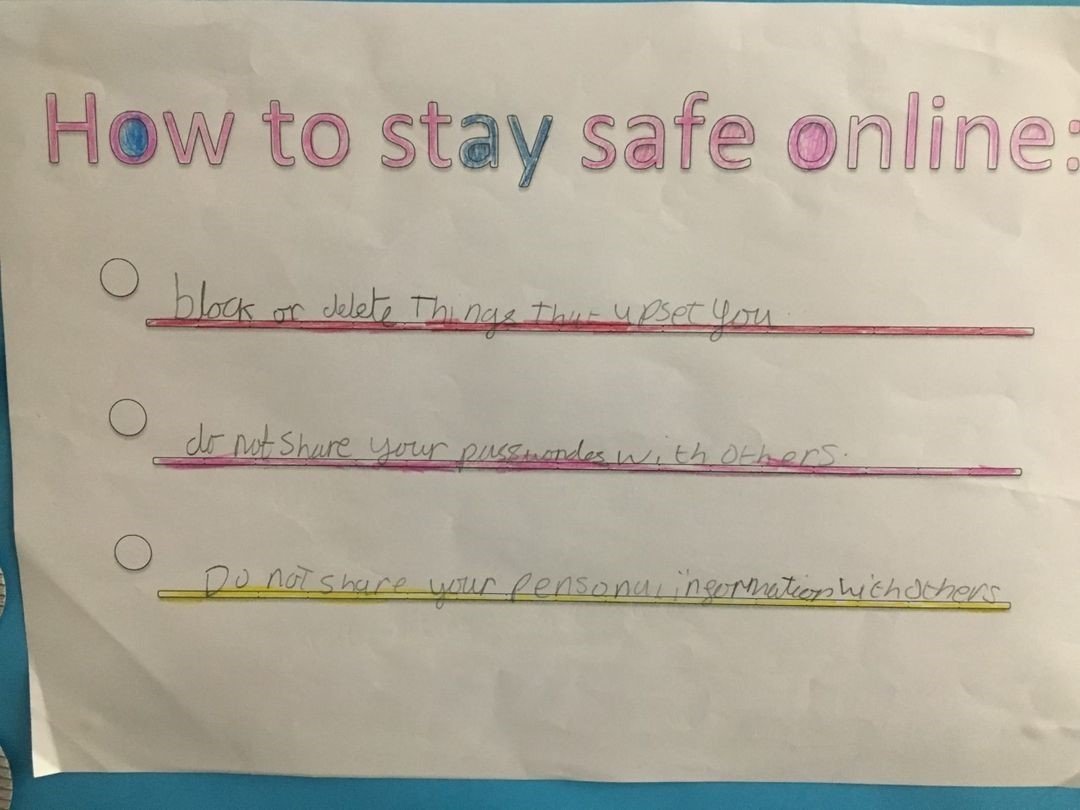 Medium Term Plan - Autumn 2020
Newsletters