Year 5 - Oak
Autumn Term - We Are Warriors

We set the year off with the Topic 'We are Warriors.' Initially we needed to find out what a warrior was, who warriors were and why they were warriors.
To develop our understanding further, we studied where in the world various warriors came from; researching which continents and countries they originated. We discovered by delving into history why they were famous, as well as placing them in chronological order over various time periods.
Year 5 began to look in detail at each warrior finding out more information to gain a deeper understanding of the different time periods. We then looked at various images of battles and analysed through comparisons finding similarities and differences, colours used and then how we could recreate these with a modern twist.
We created silhouettes to outline warriors over time and then focussed on mood and colour. We used this idea to create images to support this using water colours and oil pastels.
Spring Term - City Secrets

Year 5 have enhanced their geographical skills this term. These have been enhanced by locating Europe and European countries, looking closely at capital cities, as well as the history behind these cities over time.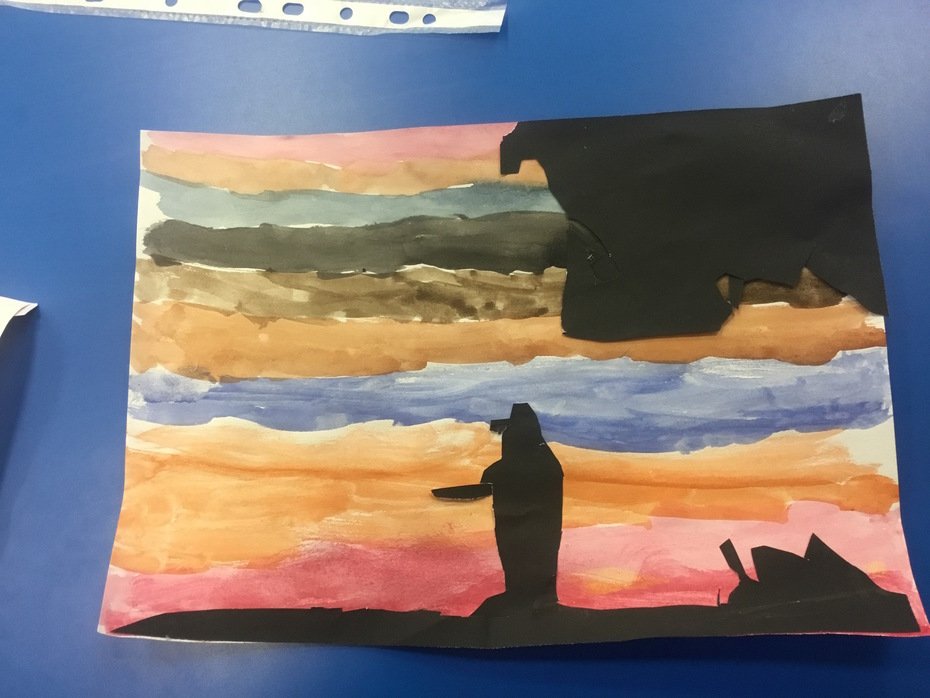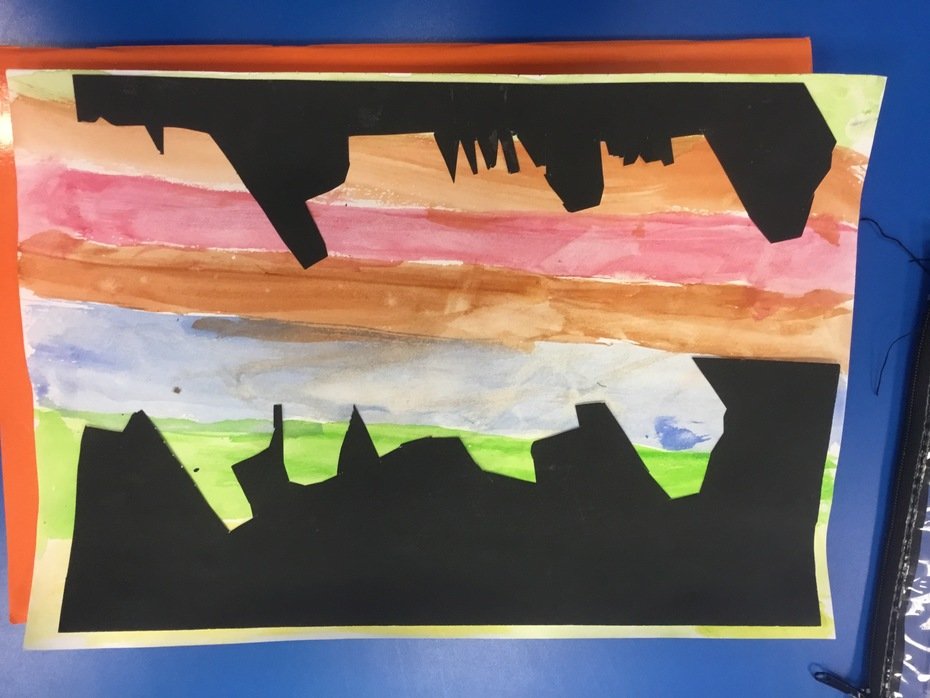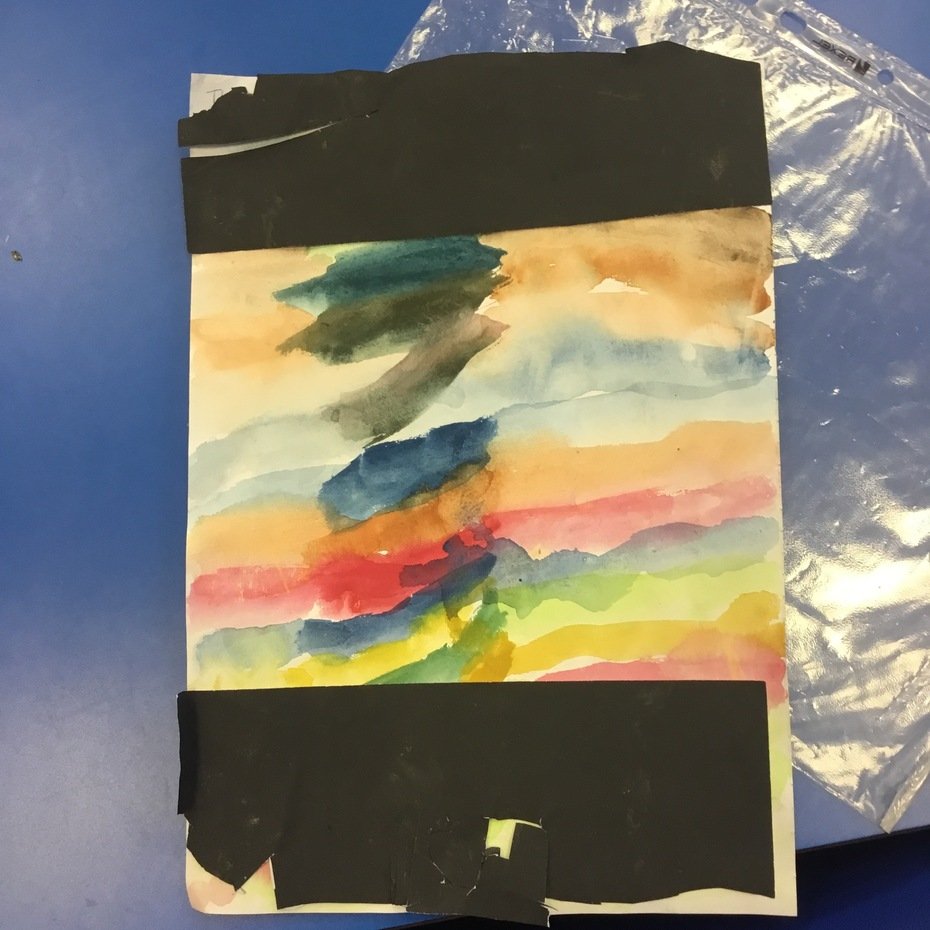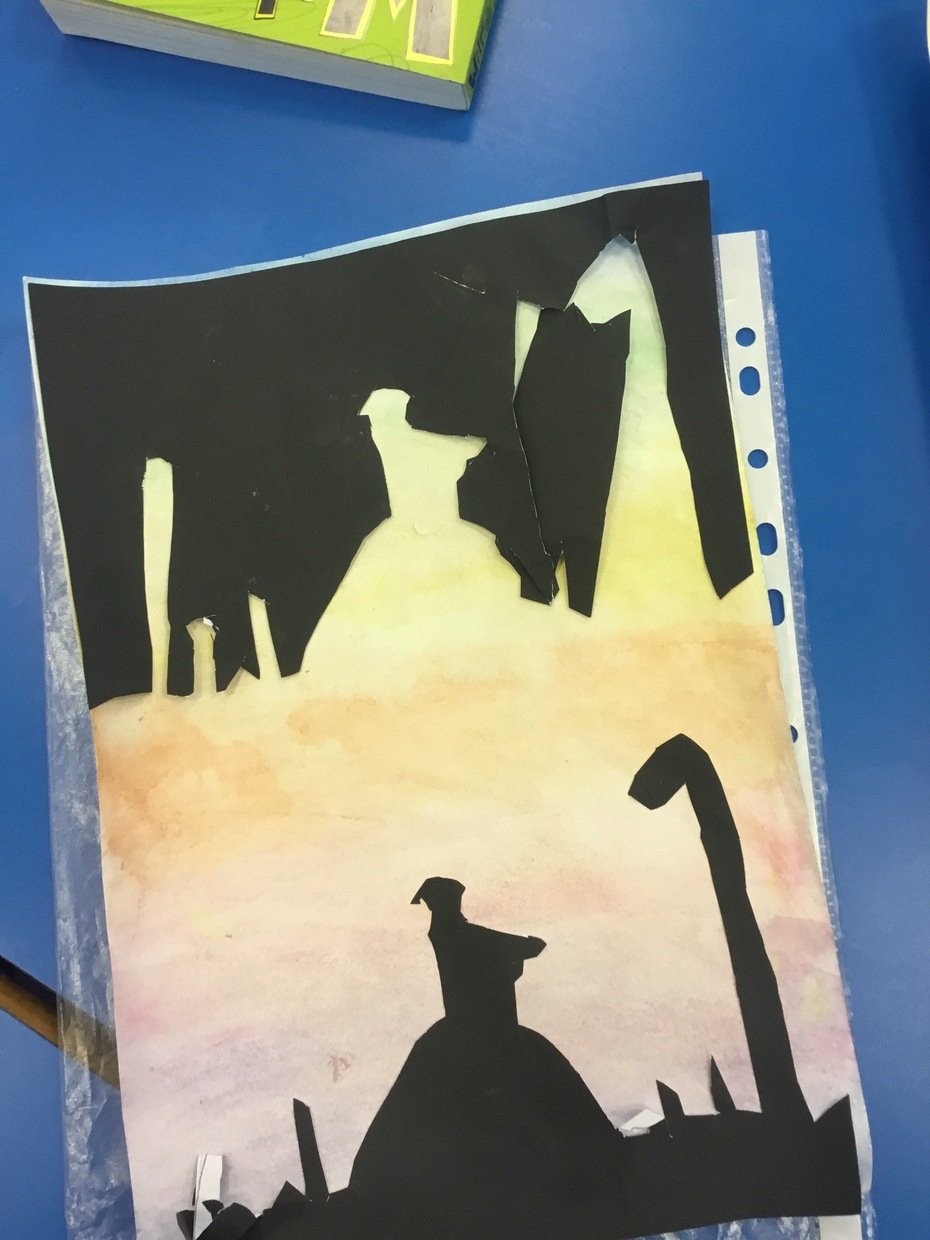 The children have heavily focused on France, in particular Paris and the United Kingdom, in particular London. The children have been comparing similarities and differences between the two cities and used this as a stimulus for writing, human and physical features of the two capital cities as well as looking at famous landmarks and attractions.
To link with our topic of 'City Secrets' we have all fallen in love with our class text of 'The Invention of Hugo Cabret'. We have used the images as a stimulus to create pencil drawings.

Summer Term - Beautiful Planet
Year 5 are using the geographical skills acquired from previous terms to locate Greece. With this they have identified where in the world Greece is located, which countries boarder Greece and the oceans that surround it.
With this information the children then created a bank of questions of what they would like to find out about Greece. With these questions we were able to look more closely at Greece, discuss and compare the weather and terrain in relation to other areas of the world we have previously looked at as well as identify key features, events that have taken place.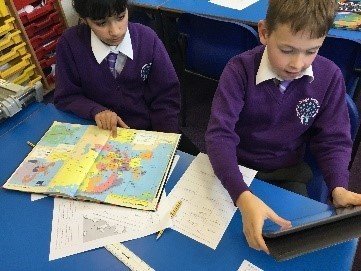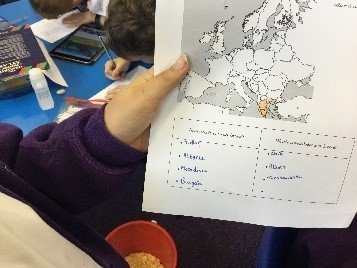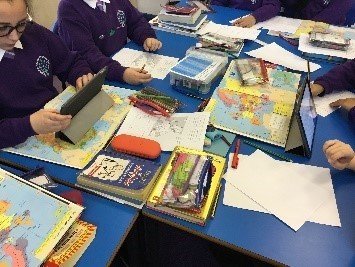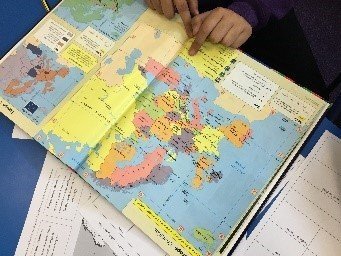 We discovered that Greece was well known for many reasons, in particular our favourite – the Greek Gods and Goddesses. We also found out that the Greeks used their pottery to create a record of events so we decided to create our own. So far Year 5 have found that the Olympics originated in Greece and that images of this were displayed on pots. We compared the similarities and differences between then and now and create a Venn diagram for our Topic Book.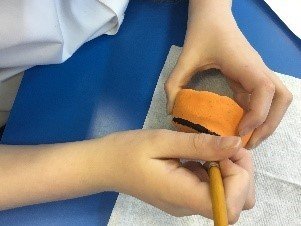 The Greek Gods and Goddesses made Year 5 the most intrigued and they have enjoyed learning about them. Apollo (the God of the sun) and Artemis (Goddess of the moon) then lead us into the next stage of our learning – SPACE.
In the remaining weeks we are going o become scientist and we will look closely and describe the movement of the Earth, and other planets, relative to the Sun in the solar system. We will also describe the movement of the Moon relative to the Earth. The children will also describe the Sun, Earth and Moon as approximately spherical bodies and the movement of particular planets. We will then create our own mobile of planets. We will design a functioning and appealing product through discussion, annotated sketches and use of a range of resources. We will plan to use a wider range of tools and equipment to perform practical tasks such as cutting, shaping, joining and finishing.

We are fortunate enough to be also visiting the National Science Media Museum to also become immersed in Space!
Medium Term Plan - Autumn 2018
Medium Term Plan - Spring 2019
Medium Term Plan - Summer 2019
Newsletters