Year 5 - Ada Lovelace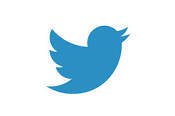 check out our class Twitter @CVPS_year5
Industrial Revolution:
In Year 5 this term our curriculum topic was the Industrial Revolution. We started by looking at what life was like in Clayton circa 100 years ago. The first thing we needed to do was find Clayton on the map.
Before looking into how Bradford and Clayton has changed.
From here we started on our second main enquiry and looked at started our fact finding and discussions on whether Titus Salt was a Hero or a Villain for his work in the Mills and his founding of Saltaire. We had a great visit from Saltaire Heritage which really explained how life under Sir Titus Salt must have been. Before we finished with a class discussion and debate as to whether Titus Salt was a hero or a villain. Year 5 verdict – Villain.
We moved onto science where we looked at Living Things and their Habitats where our final work was researching and creating a double page spread about Jane Goodall and her work with Chimpanzees.
In music our song for the term was a rock classic – Bon Jovi's Living on a Prayer. We had so much fun performing the song and taking the noise levels in the class to a new dimension when we performed the song using the xylophones.
For Art we followed our topic of the industrial revolution by making string prints of Saltaire Mill. This turned out to be quite a messy task but enjoyed by all, before we rounded off the term by making our own pillows in D.T.
Well done to Teddy as well who was our first Million Pound winner in our fast maths game.
Spring term our topic is Anglo-Saxons and The Vikings. We have some really exciting activities planned throughout the term and we can't wait to show you our fantastic work.