MUGA

Friday 7th June 2019
On Friday 7th June, our whole school, Governors and some parents and carers celebrated the grand opening of our MUGA.
Miss Cradock thanked all involved in making this possible and Mrs Silson, our Chair of Governors cut the ribbon, declaring the MUGA open and ready for use!
All then entered into the MUGA for a whole school aerobics session led by Miss Walker and Mr Waterman.
We were very pleased that the Telegraph and Argus reported on this momentous day. Read the article here.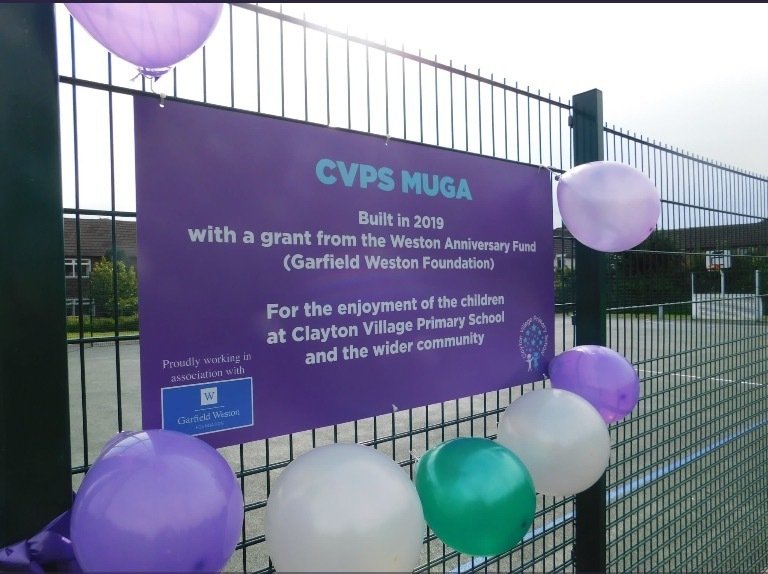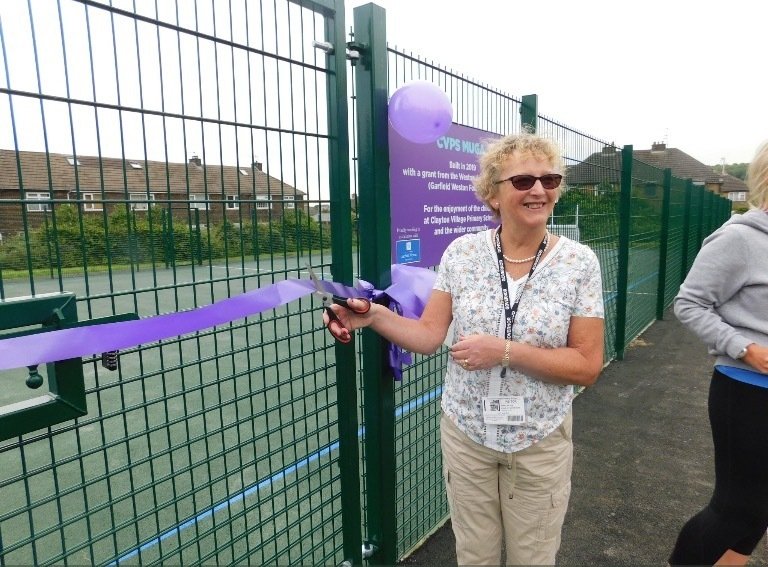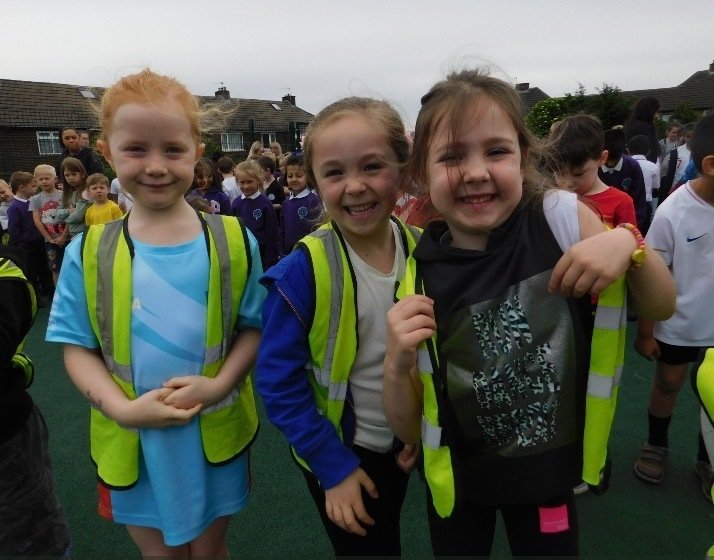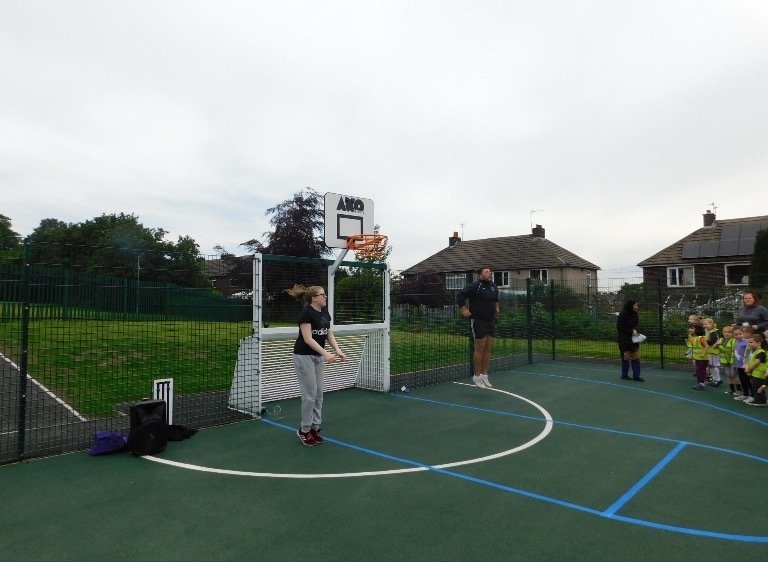 Tuesday 9th April 2019
The goals are now in place. Wonder who will be the first to score?!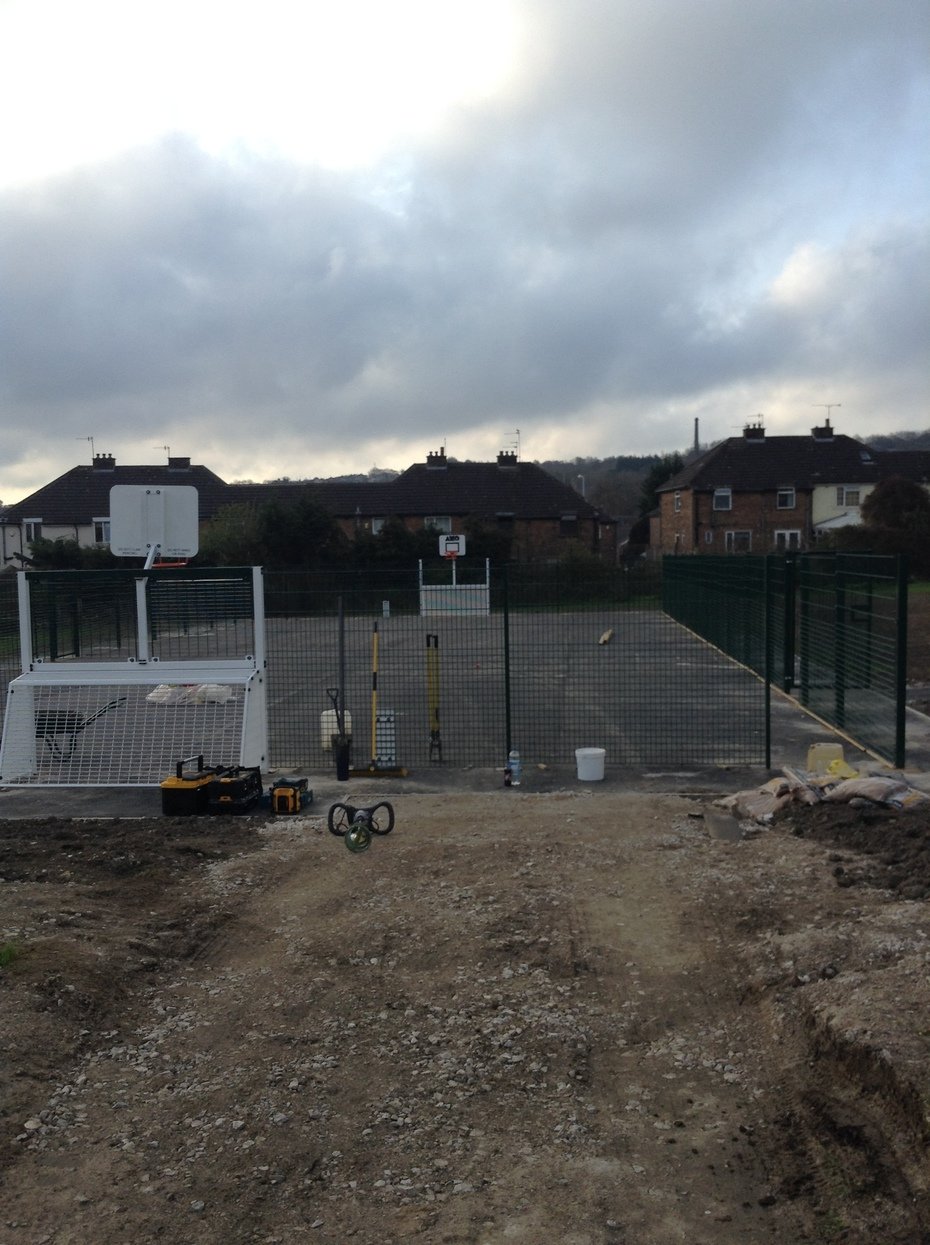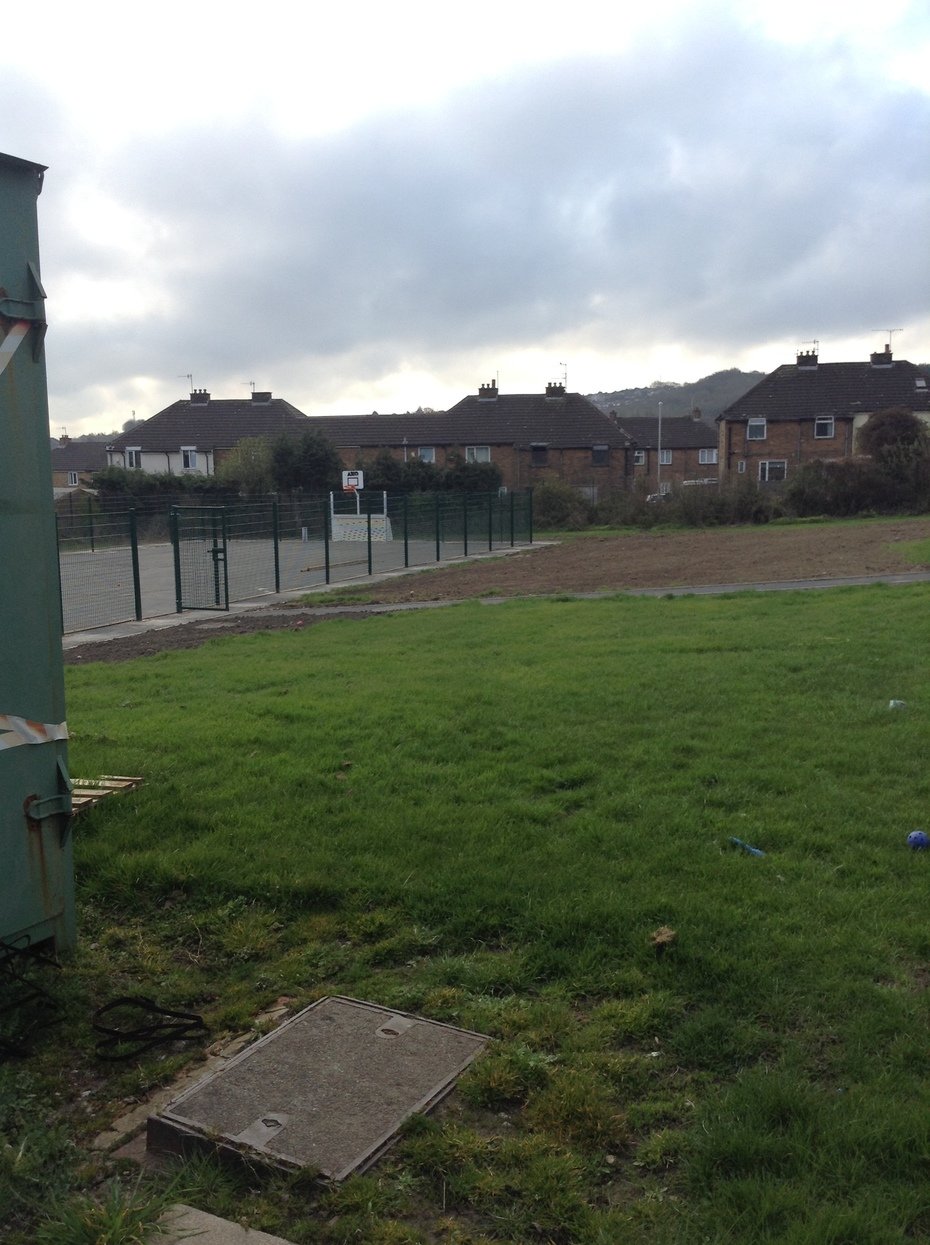 Friday 5th April 2019
Exciting news! The structure of the MUGA is now up!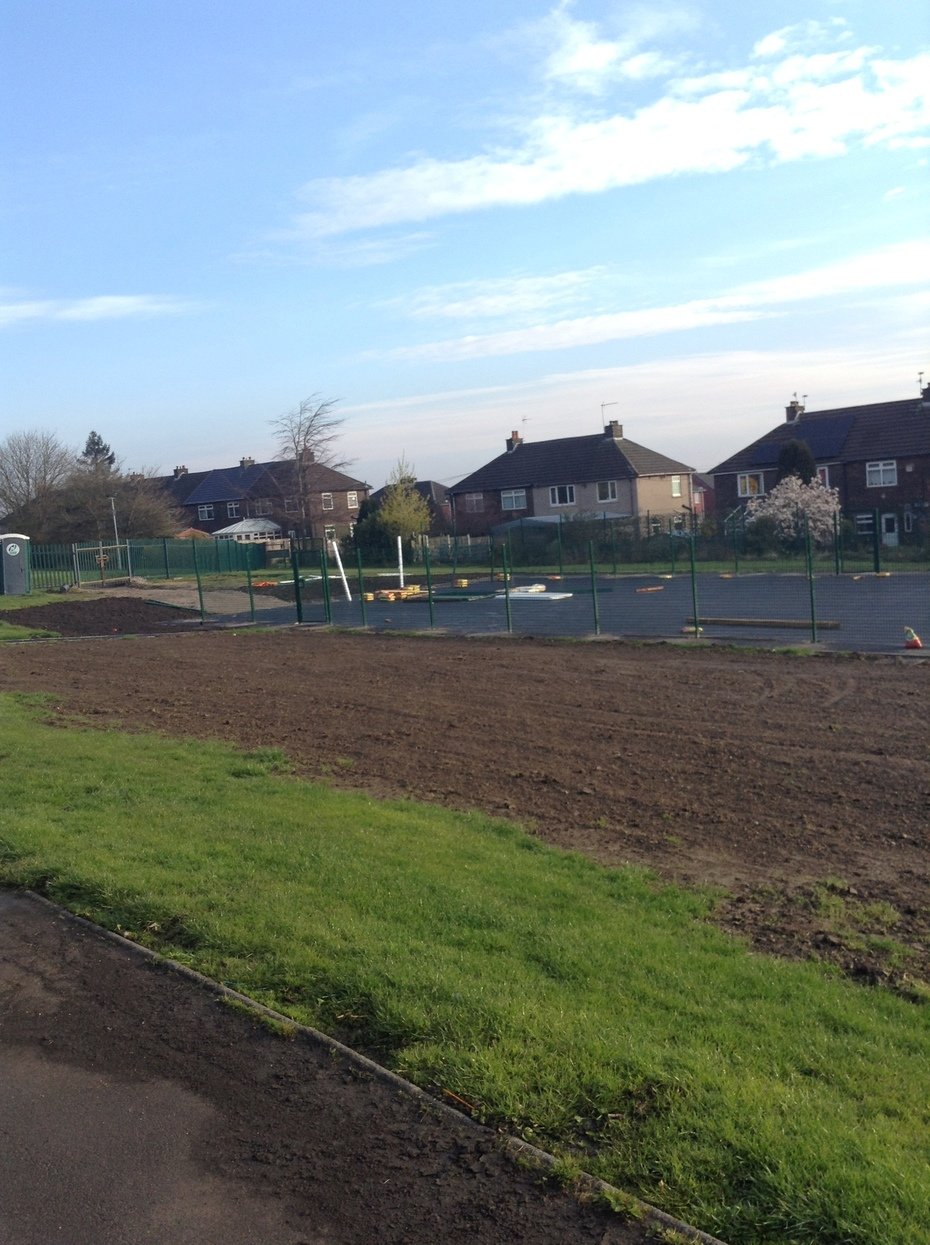 Monday 25th February 2019
Staff and children returned after half term to the MUGA work being well underway. How exciting!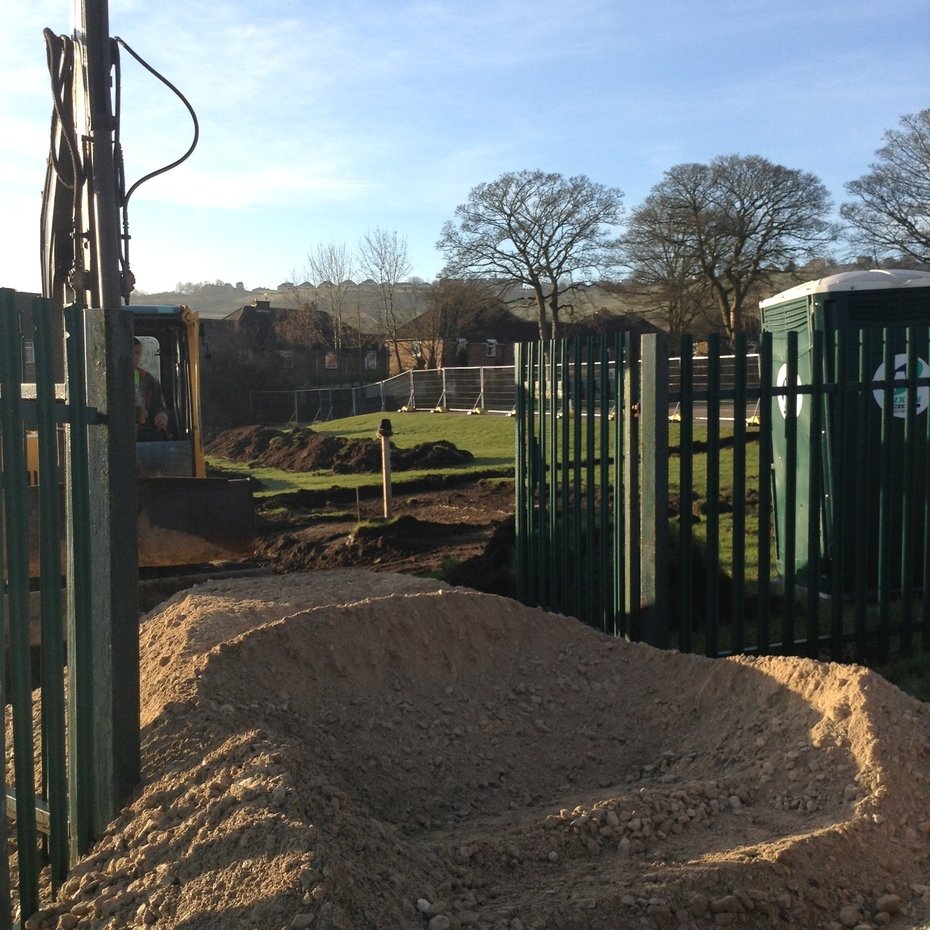 Thursday 14th February 2019
Work is about to start on our MUGA and we are very excited about it. Here's a photograph for you to see to it before work starts.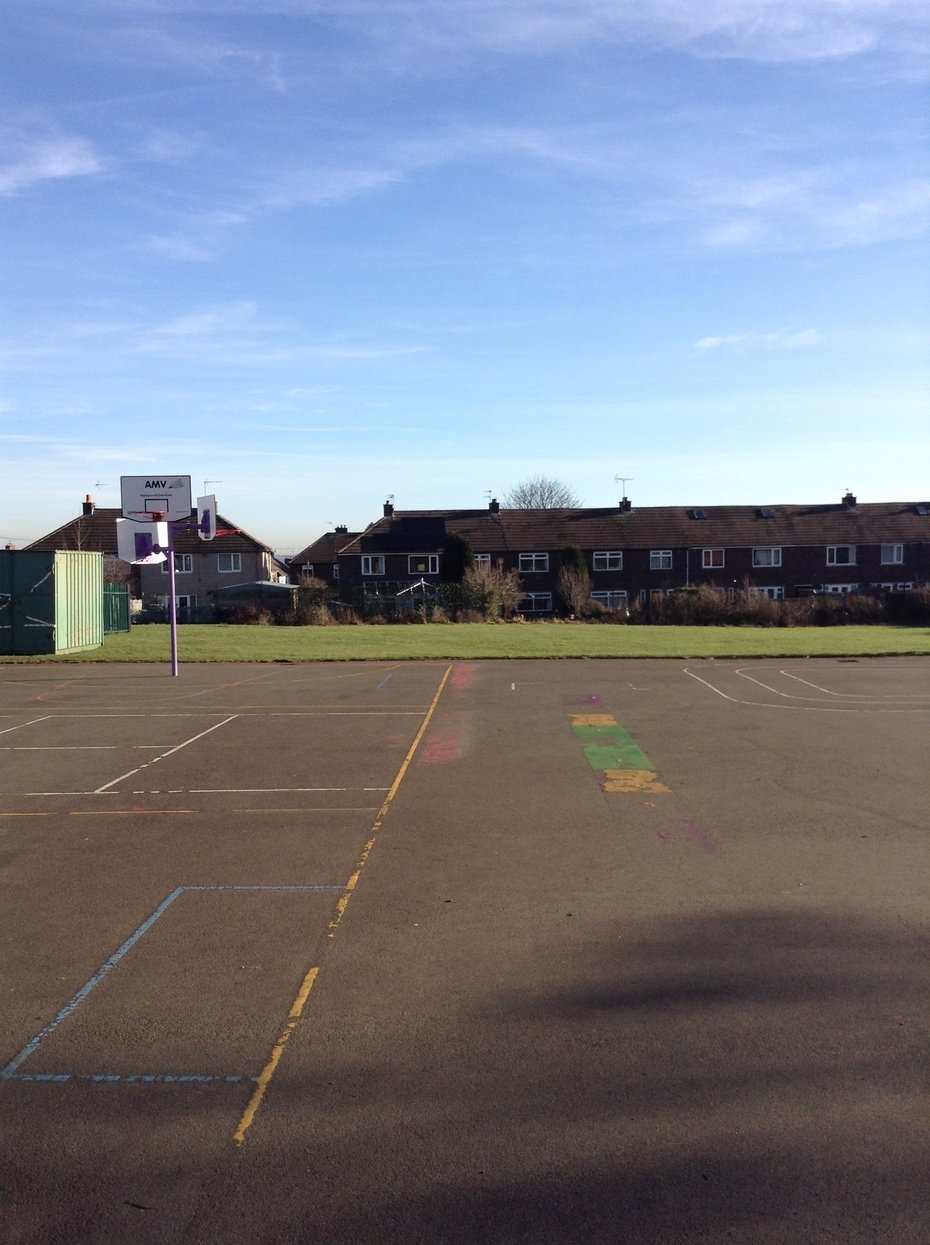 Friday 12th October 2018
The staff and children were told the brilliant news in assembly that CVPS had been successful in a grant application to the Garfield Weston Foundation.
We had received a cheque for £80,000 to build a new MUGA (Multi Use Games Area) for the children to access.
Massive thank you to Mrs McCormack, our School Business Manager for all her time spent completing the application.
Here's Mrs Silson, our Chair of Governors with our Head Boy and Girl receiving the cheque.